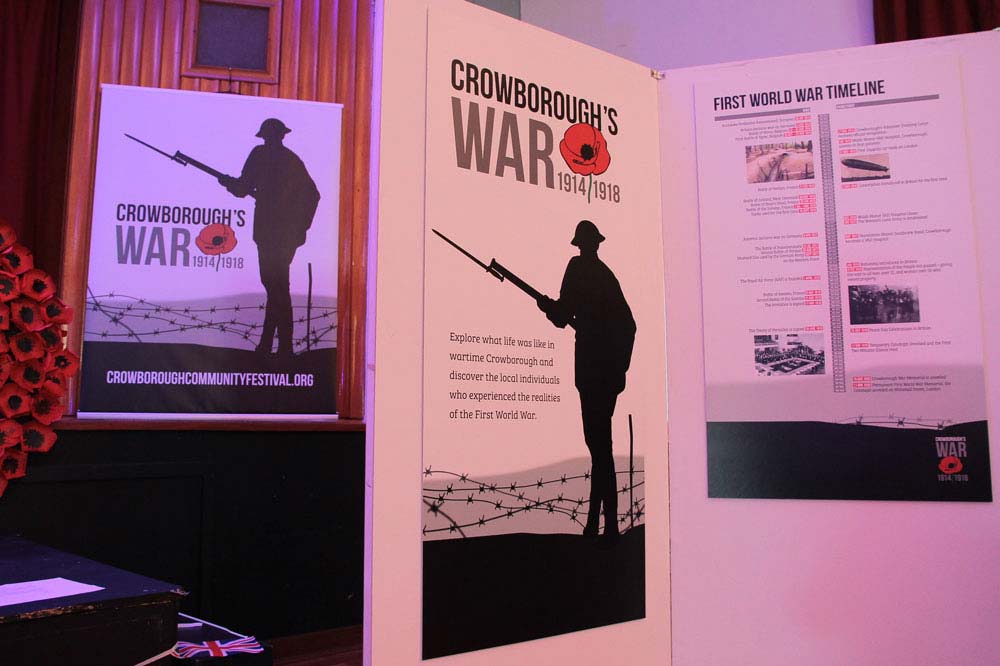 To commemorate the 100th anniversary of the Armistice Crowborough Community Festival organised a special exhibition. The exhibition called Crowborough's War was designed to mark the part Crowborough played during the First World War, and the contribution made by residents. The exhibition was opened by the Lord Lieutenant of East Sussex. 
The exhibition, curated by Claire Eden, tells of the huge training camps that were set up in Crowborough which stretched across the Ashdown Forest. The town was also home to Voluntary Aid Detachment hospitals for wounded soldiers and became home to many Belgian Refugees. Crowborough's most famous resident, Arthur Conan Doyle, campaigned for better safety equipment for the troops and for creating the Voluntary Training Corps, a precursor to the Home Guard of the Second World War. The exhibition also covered the signing of the Armistice, Crowborough's Peace Day Celebrations and the creation of its war memorial.
We designed and produced the 40 panels that made up the exhibition having already designed the festival identity. Advertising, event leaflets, banners and a website were all produced by SGSS.