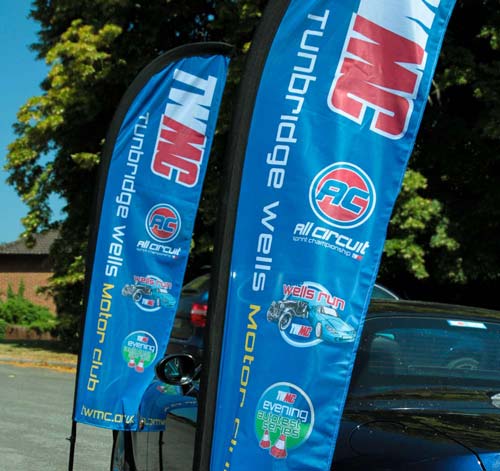 Exhibition and display material has never been more varied or easily accessible. The advancement of digital printing has meant printing on to many different substrates has become possible. Consequently, a wide array of products have become available and are incredible value for money.
As a result, for outside use, feather flags have become very popular. We recently produced these examples for the Tunbridge Wells Motor Club. The products break down into parts and are stored in the supplied carry case. These examples were ordered with a base that fits around the tyre of a car, while other base options are a spike that can be driven into the ground or a plastic base that can be filled with water to produce a weight.
SGSS can design and produce artwork for feather flags or any other type of display or exhibition material. We can manage the whole process and order the printing for you and deliver it to your door.