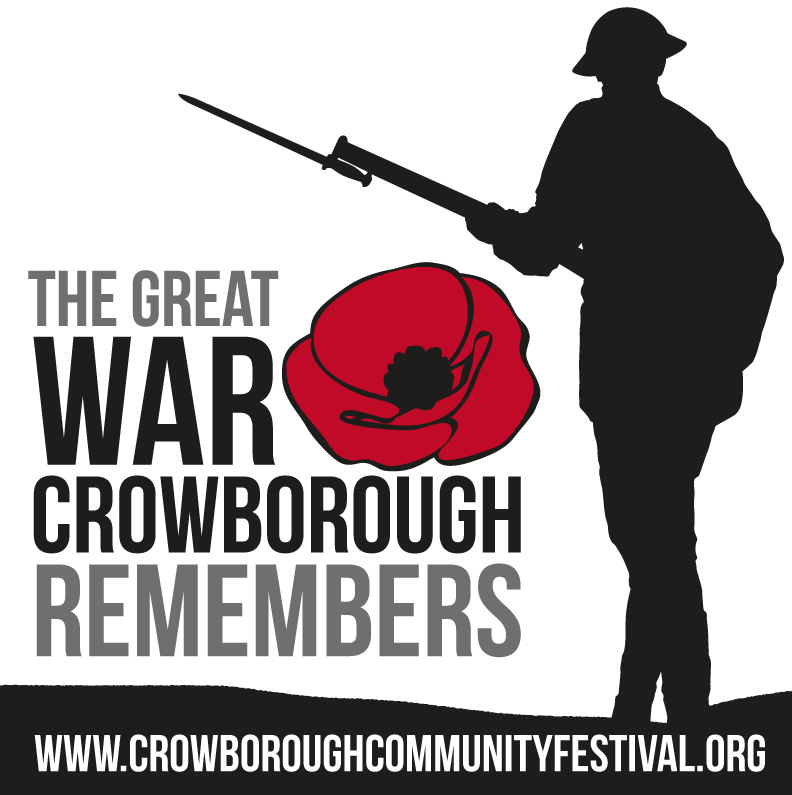 In 2017 SGSS Design took over the website and marketing design and artwork requirements for the inaugural Crowborough Festival. Run during the month of May the festival was a celebration of Crowborough's landscape and cultural heritage. In particular, the life of Crowborough's most famous resident, Sir Arthur Conan Doyle, was celebrated.
The 2018 event is being held during October and will this year commemorate the 100th anniversary of the Armistice which ended the First World War.
For this year's event, SGSS has been involved in designing the event branding. The branding will be used across a range of publicity material, that we will also be designing, including adverts, posters and leaflets. The branding depicts a poignant image of a lone 'Tommy' soldier on a battlefield, particularly relevant to the area as the Army Training Camp in Crowborough was home to thousands of troops before they embarked to the battlefields.
A unique exhibition called Crowborough's War 1914 – 1918 is to be the centrepiece of the week-long event. SGSS will be designing the exhibition panels which will contain the festival branding.
We are currently designing a map-fold leaflet to be distributed around Crowborough. It will detail the events and will also contain a map of key places important to Crowborough's war connections.
Over the coming weeks, SGSS will be building up the event website with details of the festival's events. The website has already taken on the new branding.