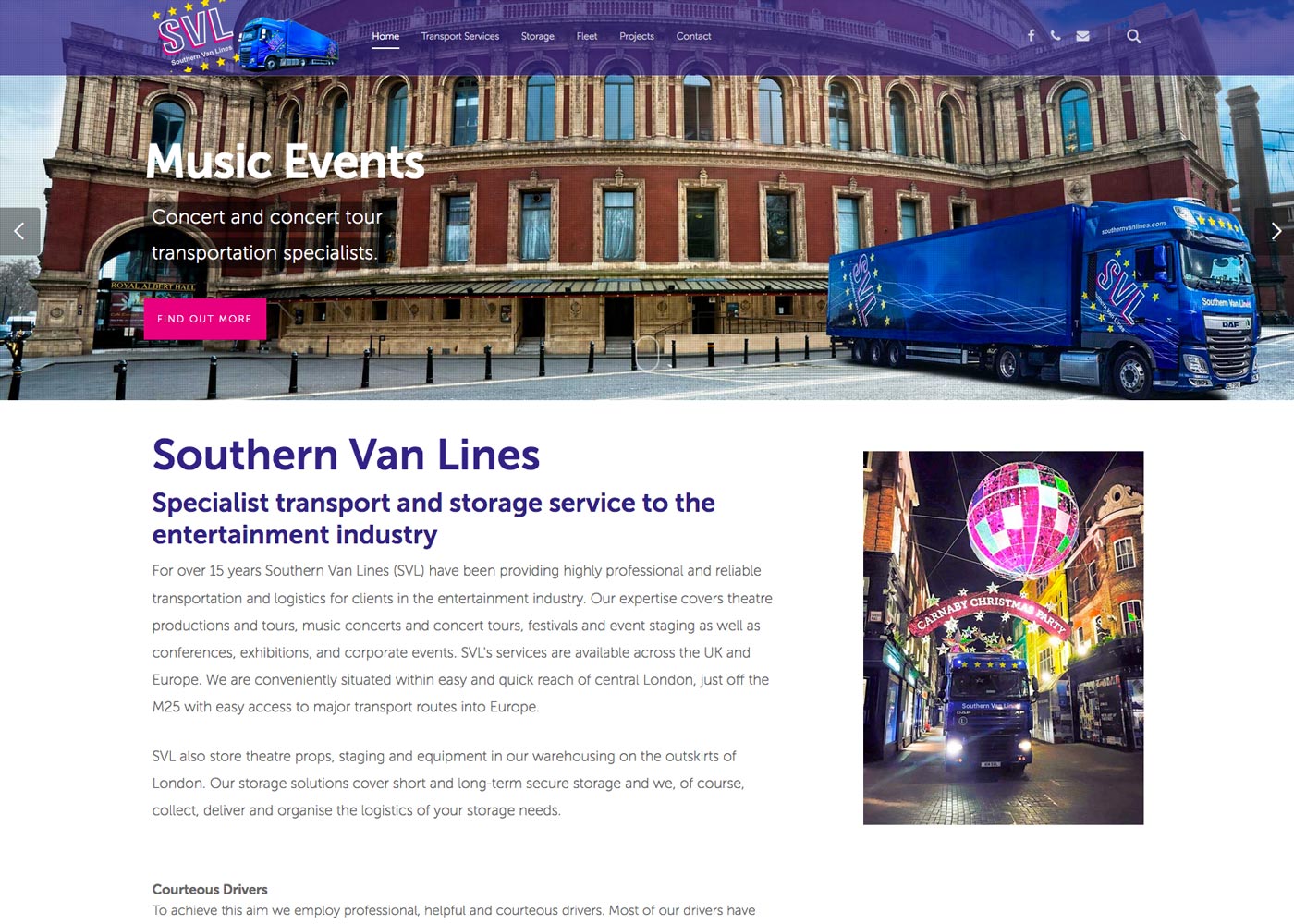 Southern Van Lines (SVL) is a transport company from Belvedere in Kent, who specialises in the entertainment industry. They transport and handle the logistics of moving theatre productions and concert tours all over the UK and Europe. SVL also move exhibitions and conferences in the corporate world. Just recently they also branched out into transporting orchestral instruments that require a temperature controlled environment.
SVLs website had been built many years ago and it was not representing them in a good light. The new website needed to reflect SVLs speciality with a look that separated them from traditional transport companies. We built the website on the WordPress platform and worked closely with SVL on the site content. A lot of content needed to be written to not just appeal to potential clients but also search engines. Any websites content needs to explain and demonstrate expertise if it is to rank well.
One reason to base the website on WordPress was the built-in blog. The blog will be used on a regular basis to write about the projects SVL are working on. The benefits are two-fold. Adding valuable content to the site that can be found by search engines and shows the site is live and active. The other is the blog posts are easily shared on social media platforms. Sharing from the posts includes a link back to the site, another good factor for SEO. Sharing the posts on social media will lead to more, organic, sharing and more links back to the website.