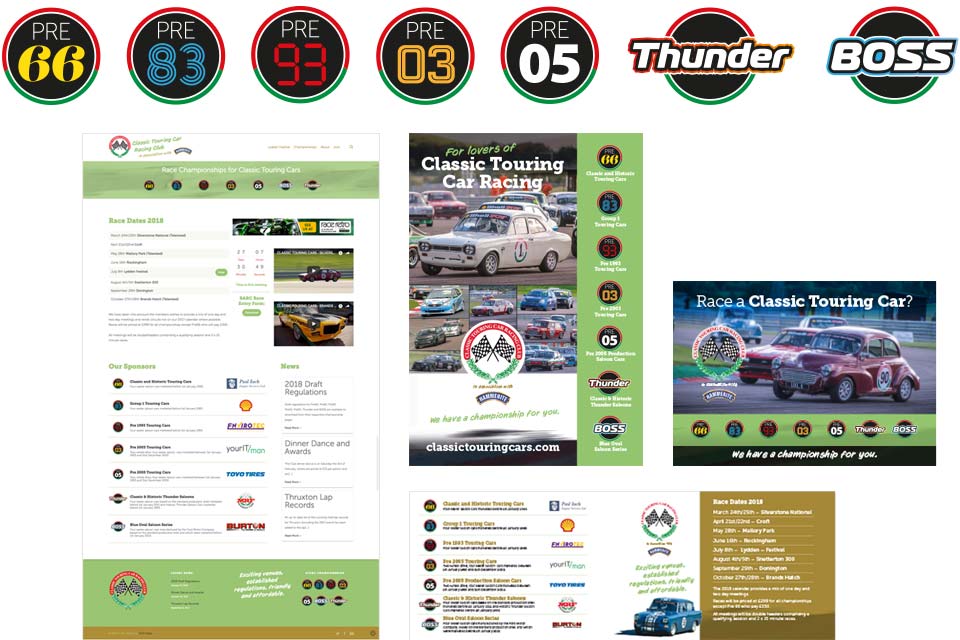 SGSS has worked with the Classic Touring Car Racing Club for many years. Initially taking over their website and then their magazine we now also produce event programmes and adverts. The club runs a number of championships for cars ranging from Pre 1966 to Pre 2002.
Competing for entries from other clubs and categories it was decided at the end of last season to undergo a rebranding to help bring the club to the attention of new audiences. A general new look has been rolled out across the website, email marketing, show leaflets, the club magazine and a new postal mailing campaign.
As part of the rebranding individual championship logos were produced, each picking up on a font style from the period.